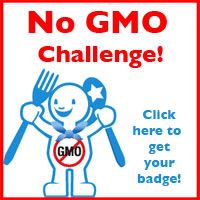 Percy Schmeiser is a Hero of Sustainable Agriculture
Monsanto sued a Saskatchewan canola farmer when some of their GMO (stands for genetically modified organisms) canola invaded his fields. Percy Schmeiser neither invited, nor wanted such an invasion. Rather than roll over, Percy sued Monsanto for contaminating his field and won an out of court settlement. It was finalized on March 19, 2008 with no gag order, so Percy continues to let other farmers know his story through a terrific website, percyschmeiser.com Here is an audio clip of an interview with Percy.
Percy's victory for the little guy couldn't have been any sweeter, in 2004, Percy got a favorable Supreme Court decision. Four years later, when Percy settled on his suit, Monsanto agreed to pay the clean-up costs of the Roundup Ready canola that contaminated Schmeiser's fields. The judge said that Monsanto could be sued again if further contamination occurred. Schmeiser says this legal precedent ensures that other farmers will be entitled to reimbursement when their fields become contaminated with unwanted Roundup Ready canola or any other unwanted GMO plants.
Percy is also an advocate of seed saving, a farming method which he has practiced for decades. He believes farmers have the right to harvest and reuse their own seeds. To me, that is just frugal farming, and something we all need to defend in a free society.
When corporations get so big and so powerful that they strive to take away our freedoms through the legal system, we need to stand up to that kind of tyranny.  I am glad Percy and his family did just that.
Hartke is Online hereby nominates Percy as a Hero of Sustainable Agriculture!
This post is part of Fight Back Friday on the Food Renegade site. Click here to see more contributions to this blog carnival.