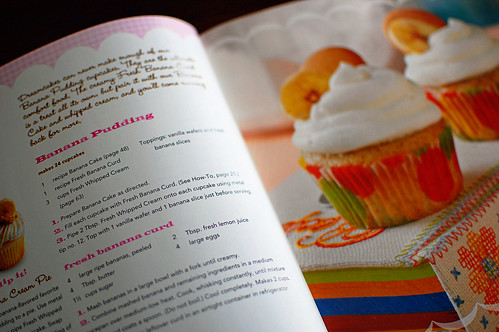 photo credit: Jamiesrabbits
They Wrote Recipes
Welcome back to the Weekend Gourmet! For those of you that think recipe carnivals are a little dumb, I have news for you-Dumb like a Fox!!
Yesterday, I was lamenting to a friend of mine, who is a cookbook author, about the fact that you can't dine out anywhere in the U.S. and find animal fats being used for deep frying. Mind you, this is a woman with 33 recipe books to her name. We were having lunch at her favorite Thai restaurant at the time. She asked me, (as we shared a deep fried softshell crab most likely fried in soy or canola oil), "Why is that? "How did this happen that restaurants don't cook in lard or beef tallow anymore?"
Then, I explained. "They wrote recipes." Her eyes got wide.
I went on to tell her the rest of the story. Public relations people (like myself) wrote and placed recipes in ladies magazines and cookbooks. In these recipes, they exchanged traditional fats with newfangled edible oils. They replaced lard with transfats.
Then, Big Food got really aggressive, and decided to target government policy. They succeeded in getting the McGovern Commission to chart a "low fat" food policy for our nation. Now, decades later, just try to find a restaurant that even knows what lard or beef tallow is, or a restaurant patron who will accept these natural fats into their diet!
That is why blog carnivals emphasizing real food are important. We are setting out to change the food system. First, we need to inform the mind of the consumer with a new way of thinking about food. Most home cooks will follow a recipe. If they like the results, they will keep making the recipe.
Our Weekend Gourmet blog carnival can help people embrace change on a personal level!
And, you can play a role. Create a real food recipe. Test it several times. Blog about it. Then share it!!
There are so many blog carnivals out there, Real Food Wednesday, Fight Back Friday, (please share others you know of in your comments, below). Share every day of the week.
Bloggers, here is Mr. Linky, please also comment below and tell us about your submission. Also, please link back to this blog from your post. That way more people will find Weekend Gourmet and participate.
We are the publicists of the real food movement!! Blog readers, you can share links to recipes you like on the internet in the comments, too. If you have made it before, tell us how it came out, how your family liked it!
We all have a responsibility to create a new food paradigm! Get cooking!
Mr. Linky appears broken, please add your recipe links in the comments, today. Perhaps, later on today, I can post the linky!