Missouri's Monsanto Protection Act
©Doreen Hannes
Nothing says, "owned by Monsanto" better than Missouri's HJR 7 and 11. Representative Jason Smith of Missouri, the Republican Nominee for US Congressional seat of retired Representative JoAnn Emerson, has put in a proposed Constitutional Amendment that would "forever protect agricultural technology" in Missouri. Emerson evidently hand picked Smith as her replacement and reportedly he flew to DC several times to be introduced to his future colleagues. Interestingly enough, one of Emerson's daughters is a chief lobbyist for Monsanto, and Smith has received campaign donations from Missouri Senator Roy Blunt's "Rely on Your Beliefs" PAC. Most will recall that Blunt admitted to allowing Monsanto to write the "Monsanto Protection Act" that recently passed in HB933.
There are similar protect Monsanto bills in several other States during this spring legislative session, all being touted as "Right to Farm" bills. Those States are Delaware, Montana, Indiana, and Oklahoma. People concerned with healthy food choices and the continuation of family farms should get on their State's websites and make sure that this type of protect Monsanto legislation isn't progressing in their State.
Here is the verbiage of the Missouri protect Monsanto bill as perfected:
"Section 35. That agriculture which provides food, energy, health benefits, and security is the foundation and stabilizing force of Missouri's economy. To protect this vital sector of Missouri's economy, the right of farmers and ranchers to engage in modern farming and ranching practices shall be forever guaranteed in this state. No state law shall be enacted which abridges the right of farmers and ranchers to employ agricultural technology and modern and traditional livestock production and ranching practices, unless enacted by the General Assembly."
The language appearing on the ballot for Missouri voters to approve would be this:
"Shall the Missouri Constitution be amended to ensure:
• That the right of Missouri citizens to employ modern farming and ranching practices and equipment shall not be infringed."
Major concerns with this bill are that factory farms and genetically modified foods of both animal and plant origins will proliferate in Missouri if this should pass through the legislature. Also of deep concern is that the bill is being put forth to protect biotech corporations from being constrained in any way from their increasing control and market share in the agricultural realm.
Protect Monsanto Amendment Steamrolls Thru Missouri Legislature
The bill has swept through the Missouri House, where Smith is Speaker Pro Tem, and has rapidly passed out of the Senate Ag Committee; it could hit the Missouri Senate Floor at any moment.
Representative Smith is selling the bill as a measure to impede the HSUS from harming animal agriculture in the State by using the initiative petition process to get constraining measures into place that will control animal agriculture. Since Missouri passed Prop B several years ago, with 12 of 114 counties in largely metropolitan areas voting against the vast majority of the State on the issue. This selling point is highly palatable to many of Missouri's farmers. It just isn't entirely truthful.
In a recent conference call with Smith's office and the group Missouri Farmers Care, whose membership includes Monsanto and Cargill, advocates for private property rights and independent farms asked that the language be changed to reflect the stated intent. Smith's office and Missouri Farmers Care refused. They insist that they want to protect "all" agriculture and that since so much livestock is fed by "corn and soy" they are justified and correct in holding to their extremely broad wording. Smith's Chief of Staff did say that he would be willing to look at alternate language, but he felt completely satisfied with the present language.
Alternate language was submitted to Smith's office well over a month ago, and no comment or discussion about the alternate language occurred until the conference call the other day, when both Missouri Farmers Care and Smith's Chief of Staff categorically dismissed the language over their presumption that it wouldn't protect "all" of agriculture, despite the ability of soy and corn growers to directly market their products if they so desired.
Even though Missouri is the headquarters for Monsanto, there are a great number of non-biotech family farm operations in the State. The idea that a Constitutional Amendment is necessary to protect "all" agriculture, and particularly "agricultural technology" is seen as dangerous and false by independent farmers. But unless they actually see the language that is being offered up to "protect" them, they cannot make an informed decision about whether or not they should support this effort.
If you live in Missouri, Delaware, Montana, Indiana, or Oklahoma. Make your voice heard on this issue by calling and writing your state senator or delegate. If you live elsewhere, be on the lookout for this creeping control by ordinance. Don't let biotech firms like Monsanto get away with this. If the consumer tide is turning toward rejection of biotech foods, producers must adjust to the new realities.
It's up to us. We have to make sure that people know what is happening to control food and farming choices and spread the word to individuals and groups that are for food choice and food freedom.
And, remember buy from the good guys!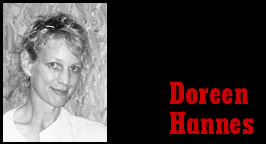 For several years, Doreen Hannes has been actively exposing the agencies and organizations that desire to control the food supply through international agreements, treaties and the agency rule making and legislative processes. A married homesteader, raiser of food, critters and children, she has dedicated herself to exposing the truth behind the disinformation being spouted by those who would benefit financially from controlling independent agriculture. Visit her website, truthfarmer.com

This post is part of the Fight Back Friday blog carnival. See more activist posts on FoodRenegade.com.

Paid Endorsement Disclosure: In order for me to support my blogging activities, I may receive monetary compensation or other types of renumeration for my endorsement, recommendation, testimonial and/or link to any products or services from this blog.