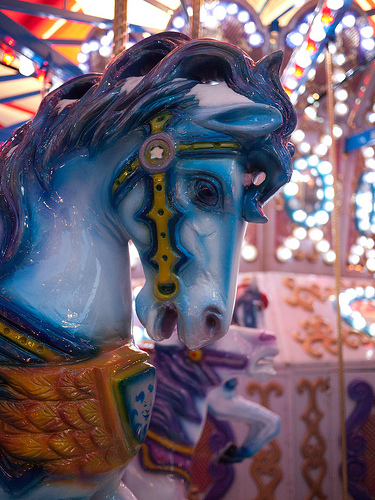 photo credit: brianholsclaw
Today, I blogged about a trip to the shore with our family for Easter. My earliest memories of carousel horses were those on the boardwalk amusement park at the beach. Hop on the Carousel of Weekend Fun with our blog carnival today!
Here is your chance to share your recipes using local ingredients and cooked from scratch. In addition to your kitchen creations, feel free to share a post about a family weekend outing, a farm tour, or even a blog post about anything you are very excited about. Weekend Gourmet is our title, but you can share anything with our readers that inspires you. Posts from your archives are more than welcome. If you are not a blogger, feel free to share a link from your favorite blog or add your recipe or ideas in the comments below.
Here is Mr. Linky!