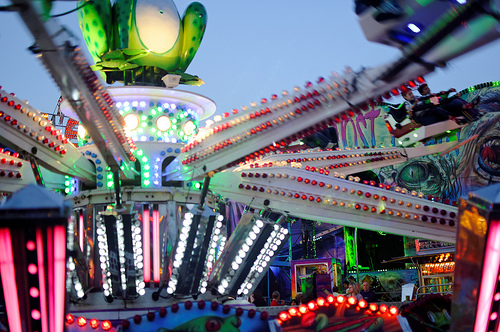 photo credit: DaveCrosby
Climb on the Recipe-a-Whirl!
by Kimberly Hartke
Today is the second blog carnival, last week I introduced the idea of sharing our weekend "discoveries" and culinary successes, whether they be large or small, complicated or basic. We are looking for real food, traditional home cooking, and farm fresh sources for your ingredients. If you don't have something from this past weekend to share, feel free to share something from your blog archives if you think the recipe meets these criteria!
Today, I will be sharing my post about the exciting Sowing Millions Project. So any food post is fair game, even if it is about growing your own!
Add your offering in the Mr. Linky, below. If you don't have the blog, share your weekend culinary feats or favorite blogger's recipe link in the comments!
Kimberly Hartke is a food and wellness blogger.