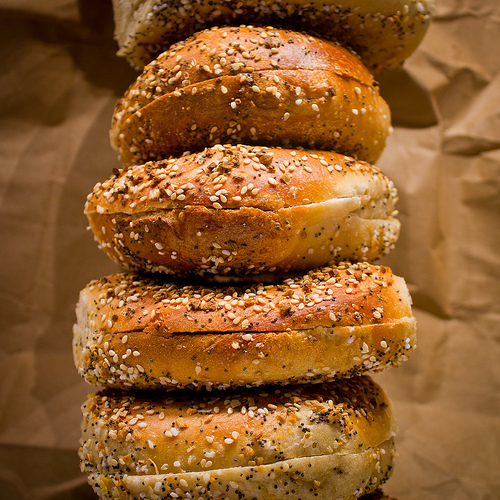 photo credit: woodleywonderworks
David Diamond, Ph.D., of the University of South Florida College of Arts and Sciences shares his personal story about his battle with obesity. Diamond tells how he lost weight and reduced his triglycerides by eating red meat, eggs and butter. A career scientist at the J.A. Haley Tampa VA Hospital where he studies Post Traumatic Stress Disorder, he used his free time to delve into the diet myths that he believed led to his out of control, sky high triglycerides and unwanted excess weight.
Here is his video testimony….
I was struck by the similarity between Dr. Diamond's experience and our own. My husband and I both lost weight following a low sugar, low white flour, low starch diet. I admire this professor's strong words for the way science has been corrupted in pursuit of profit. I see people all around us struggling with their weight, yet hamstrung by the confusion that abounds about what is a healthy diet, and how best to lose weight.
Dr. Diamond was kind enough to send his powerpoint, Dinner with a scholar 2011 that he used in the lecture at the event.
I was especially intrigued with his reference to the 2004 Open Letter to the NIH sent by top scientists, asking the government for an independent review of their guidelines, and asked him to send the links to the letter and the government response.
Here they are for your reference:
Open Letter to NIH on Statin Drug Guidelines
NIH Reponse to Challenge of Statin Drug Guidelines
My husband was on blood pressure medication before we tried a lower carb lifestyle. Today, he is off the medication and strong and fit. We now live a lifestyle where grassfed meats (see Resources for a good source), raw dairy and green vegetables are the mainstay of our diet. We exercise 5 days a week, doing strength training and cardio. Our experience tells us this approach could work brilliantly for many.
This professor's experience and his research into the issue validates ours. I highly recommend watching this video, it is long, but the information is well worth your time. Who knows, it could change your health for the rest of your life!
Kimberly Hartke is a homemaker who blogs about health and wellness.

Paid Endorsement Disclosure: In order for me to support my blogging activities, I may receive monetary compensation or other types of renumeration for my endorsement, recommendation, testimonial and/or link to any products or services from this blog.